Music & Comedy Club
Never miss an important update ever again!
News Feed
YOUR THOUGHTS NEEDED

The club is considering putting on a festival in a day in July 2017, and we want to know your thoughts.

The rough idea is to have 6-8 bands playing on the first Saturday in July and making it an annual event. We would have beer tent, food, and family entertainment etc. But is it a good idea ? Please let us know.

This questionnaire will be in the next 2 editions of the Parish Magazine and copies will be at the Post Office and Swede Dreamz concert. But if you would like to send us your thoughts back to us from here, then please do.

Thank you in advance. (please keep reading after the picture below)

The post that you have just read above was copied straight from our facebook page which was updated by Ted. However since I'm aware not all of you lovely followers and fans are on the social networking sites or even get the local parish magazine, I have emailed you a copy of this survey to fill out if you wish. Along with the email address you need to sent it back too. Again I know some of you have subscribed to our mailing list and only check our website so I have copied this survey onto here. All you have to do is click the button and fill it out if you wish for us to hear your views.

​Once again Many Thanks

Powered by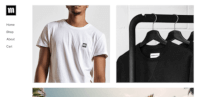 Create your own unique website with customizable templates.