Music & Comedy Club
Never miss an important update ever again!
News Feed
​Bluejays November 4th - we only have around 60 tickets left, so this looks like selling out soon.
Christmas Party December 16th - lots of large groups are putting numbers together, as well as lots of couples etc. So get your tickets now so you don't miss this great night.
NYE - we have about half the tickets left, so again time to get yours now.
Moreland & Arbuckle January 22nd 2017 - tickets will be on sale October 20th, so please reserve yours now.
Swede Dreamz February 18th 2017 - tickets on sale now and with huge demand I expect this to sell out well before Xmas
Tickets for all these events are available from The Post Office, me ( 07399 591101 ) Jim Reynolds or Antony Clark
See you all soon, thank you for your support

Powered by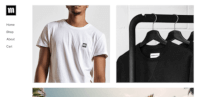 Create your own unique website with customizable templates.