Music & Comedy Club
Never miss an important update ever again!
News Feed
Well well well ..... what a night it was. Many of you had a superb time as your comments of feedback and the smiley faces we saw on the night prove.

We would like to say a big thank you to everyone who came on the night. However a massive thank you to everyone who works behind the scenes to make these events happen. That's everyone from the lovely people whom you, purchase your tickets from to the bar staff who serve on the night. Since Ted doesn't update this website or feed what so ever and it's me (his daughter) that does it, sadly I don't know any of your names to give a shout out personally.

Whats happening next? Well we have one more act for you to Elvis before our own massive festival. Check all the info out in here under Upcoming Events

​

Powered by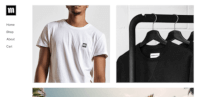 Create your own unique website with customizable templates.