Music & Comedy Club
Never miss an important update ever again!
News Feed
☹️TICKETS UNSOLD - WE MIGHT HAVE TO CANCEL ☹️
SUMMER SOUNDS JULY 1st
After 2 years of planning, and so so many of you asking for this day, we are not selling any tickets, and the event is in serious doubt.
Now I'm sure you don't want this to happen, so please please please, if you are coming, can you please get your tickets, and can you please share this with everyone, and drum up support.
We have an amazing line up
The 8 live bands are :-
The Cleverley Bros 2pm
These are a really funny duo, singing hilarious songs about people from Somerset, a true favourite that I can not wait to see.
People Like Us. 3.15pm
Do I need to say anything about this local band you don't already know, a true delight to have them playing.
Robbie Williams Tribute - Lee Pashley 4.30pm
Lee is the best Robbie tribute there is, 45 minutes not to be missed
RSI 5.45pm
Another brilliant local band, guaranteed to have you up dancing to great rock covers.
The Funk Bunnies 7pm
Incredible 5 piece funk & soul band from Hampshire another I can't wait to see.
The Ukey D'Ukes 8.15pm
The truly unique band will be making their third appearance here, a wonderful mix of covers to get you dancing.
The Worried Men 9.30pm
Jamie and the boys are a fantastic rock band, and Jamie is genuinely one of the best guitarists you will ever see.
The Ultimate Elvis Presley 10.45pm
What a great way to finish, 45 minutes of The King Elvis, no better way to bring a great line up to a climax.
All this and a Beer and cider fest, food stations, plus guest of honour 9 time Paralympian medal winner including gold in Rio, Stephanie Millward MBE, plus much much more 😀😀😀
So please everyone, spread the word, and make sure we have an incredible day, and don't forget we are not weather dependant, all the music and beer are indoors, only the food is outside in the car park 🌟🌟👍👍😀😀🍺🍺🍔🍔🍻🍻

Powered by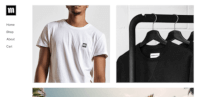 Create your own unique website with customizable templates.