Music & Comedy Club
Never miss an important update ever again!
News Feed
ARTHUR SMITH - FINAL PUSH
Thank you everyone, ticket sales have now reached 210, however, you know what I'm going to say lol, we still have another 40 left to sell.
I know I'm pushing hard with these, but we really do need to sell them to make the evening work financially.
Also I have left one date free next year, where I am planning to bring a major household name to perform for us. But if we can not sell 250 tickets for Arthur Smith, I can not make the financial risk on this event next year. So it's over to you good people of Market Lavington 😀😀

Powered by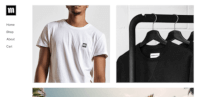 Create your own unique website with customizable templates.