Music & Comedy Club
Never miss an important update ever again!
News Feed
ANNOUNCEMENT
Following on from the great success of Saturday night, we are delighted to announce that we have been able to donate £150 to our fantastic Market Lavington & Easterton Church & Community News.
I am sure you agree this is an invaluable assist to our community, and we are delighted to support it.
Also this is a good time to remind you that we are also sponsoring 9 time Paralympic medal winner, including 2 golds in Rio, Stephanie Millward MBE, and as part of this arrangement Stephanie will be our guest of honour at our festival in a day Sumner Sounds on July 1st. When she will be with us all day with her medals, and happily available for photos etc 😀😀
Thank you for your support

Powered by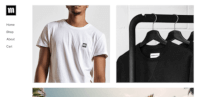 Create your own unique website with customizable templates.